Dr. Kimberly Watson
Education: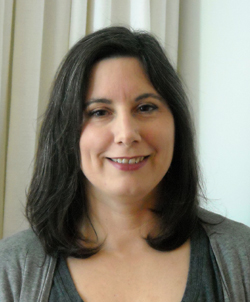 Honours Bachelor of Fine Arts (Theatre), York University
Honours Bachelor of Arts (Psychology), York University
Master of Arts (Clinical Psychology), York University
Doctor of Philosophy (Clinical Psychology), York University
Professional memberships:
College of Psychologists of Ontario
Ontario Psychological Association
Canadian Psychological Association
Academy for Eating Disorders
Background, training and experience:
I am a registered psychologist in Ontario. My education entailed earning an Hons. B.A. in Psychology, then M.A. and Ph.D. degrees in clinical psychology, at York University. Both the M.A./Ph.D. program and my pre-doctoral internship at the University of Alberta Hospital in Edmonton, Alberta were CPA/APA accredited. My dissertation project was in the area of Mindfulness-Based Stress Reduction.
Over the years of training and employment since completing my master's degree in 1999, I have had experience in various hospital, university counselling centre, and private practice settings, conducting assessments and providing psychotherapy with clients coping with cancer, eating disorders, chronic pain, multiple sclerosis, HIV, and injuries subsequent to workplace and motor vehicle accident injuries. My assessment experience includes performing independent examinations within the motor accident field and psycho-vocational assessments. Settings have included The Healing Journey Program at Princess Margaret Hospital and at Wellspring, the Eating Disorders Day Hospital at Toronto General Hospital, the Counselling and Development Centre at York University, the psychiatric Day Hospital at North York General Hospital, Health Recovery Clinic's CARF-accredited multidisciplinary chronic pain program, and private practice offices. I previously was a Course Director at York University of fourth-year courses in Health Psychology and in Counselling Skills for Kinesiology and Health Science.
Presently, my private practice entails psychotherapy with clients who present with a variety of problems and consulting to the performing arts. I see clients at my St. Clair Avenue East office, and also periodically work as an online Ontario support group facilitator with Cancer Chat Canada.
Prior to becoming a psychologist, I earned an Hons. B.F.A. in Theatre at York University, and worked in theatre production and administration for five years. After a time, I wanted work that allowed me to connect directly with others and to focus on the creativity inherent in living a good life. So, I returned to school to train as a psychologist.
Over time, my gratitude deepens as I continue to enjoy the opportunity to work with others in their efforts to meet life's challenges and to create meaningful and satisfying lives.